About Ambrose
Driven by a desire to provide exceptional service, honesty and integrity to his community, Steve Ambrose established Ambrose Advanced Carpet Cleaning in 2000 after working in the industry for more than 15 years. When he passed ownership of the company on to his Son-In-Law Ian and his daughter Christina in 2006, he did so with their commitment to adhere to his original mission and the standards that differentiated the company from all others in the industry.
Since its inception, Ambrose Advanced has built a team of highly skilled, expertly trained professionals who have extensive experience—each one devoted to ensuring a superlative level of service and attention. It's this fact that has enabled Ambrose to amass a substantial customer base that spans from Vero to Palm Beach.
Licensed, bonded and insured, Ambrose Advanced Carpet Cleaning serves both residential and commercial clients and is proud to be the company of choice for an array of services including Carpet Cleaning, Upholstery & Furniture Cleaning, Leather Cleaning & Conditioning, Commercial Cleaning, Tile and Grout Cleaning, Grout Coloring, Oriental & Fine Area Rugs, Hardwood Floor Cleaning, Stone and Marble Restoration and 24 Hour Water Damage Clean-up.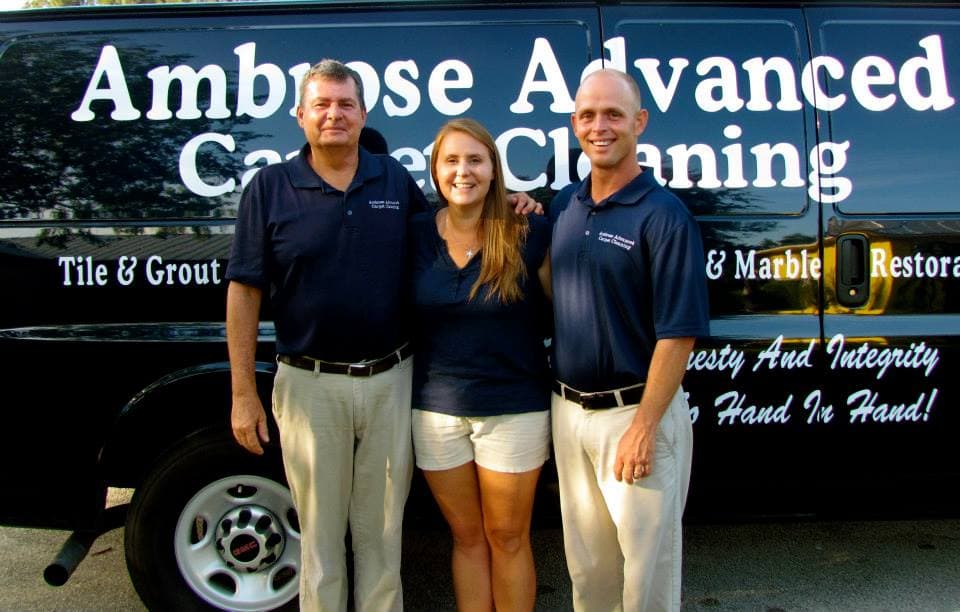 "Where Honesty and Integrity Go Hand-N-Hand"